1. Arthdal Chronicles: The classic drama is aired on June 1 (tvN)
Category: History
Estimated Episode Number: 18
Broadcast station: tvN
Expected to air: June 1, 2019
Showtimes: 21:00 Korean time, Saturday – Sunday
The first film in June was Arthdal Chronicles (아스 달 연대기) – a Korean historical drama about the thrilling but equally interesting happenings in the fictional capital Aseudal.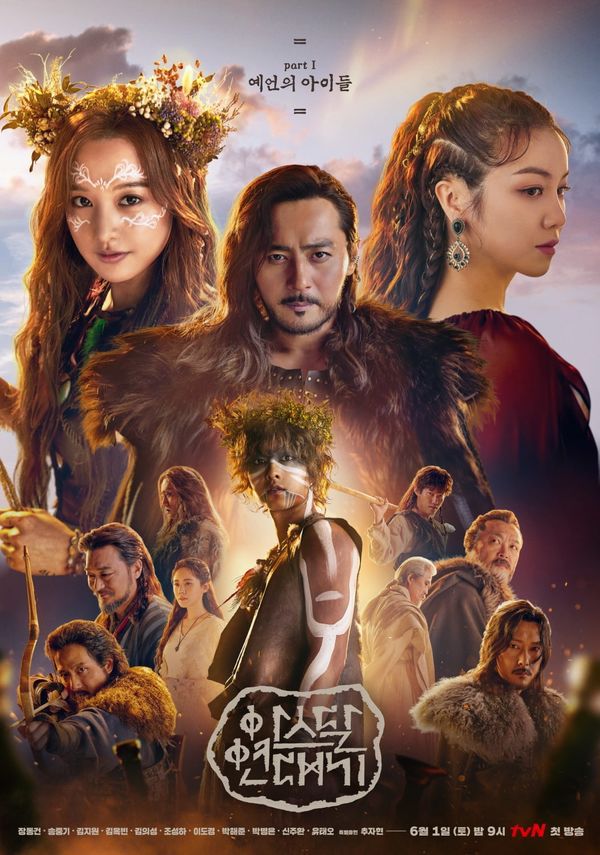 In the drama, Song Joong Ki will play the role of Eun Sum, a guy who has a hard time growing up when he was born with a fate to bring disaster to Aseudal. Kim Ji Won will play Tan Ya, she was born with the same fate as Eun Sum and was the successor of the Wahan tribe. Going through difficulties, she realized her mission and her ambition was to become a politician.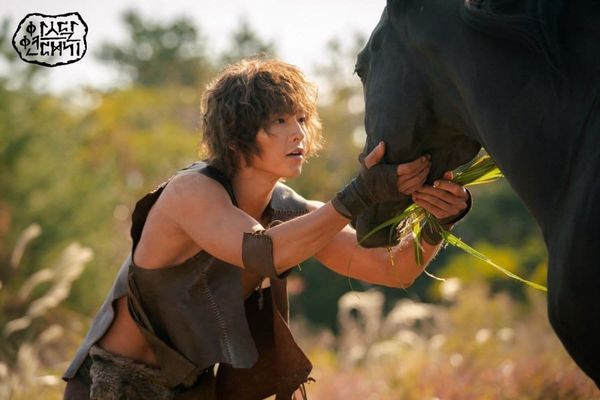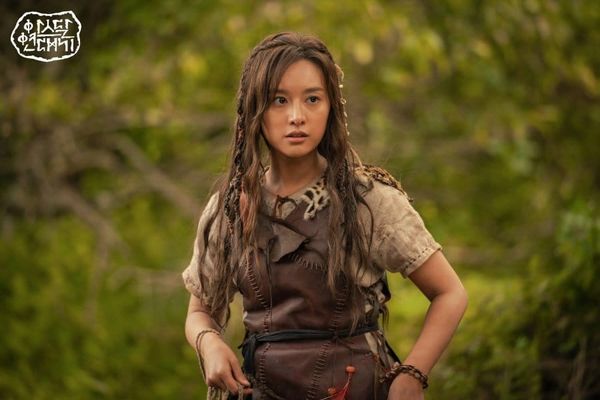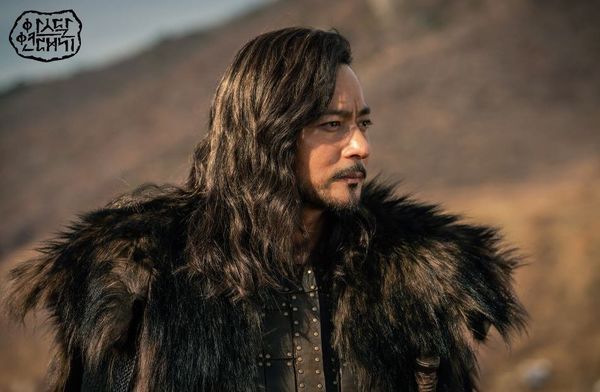 Jang Dong Gun will play Ta Gon a hero and be the strongest in Aseudal. He paved the way for Aseudal to become a prosperous nation and dreamed of becoming the first king of Aseudal. Kim Ok Bin plays Taealha, she is the ambitious daughter of a tribal leader.
Arthdal Chronicles promises to create an interesting story about heroes who create their own legends in the ancient land called Arth.
2. A Place In The Sun: Psychological drama, aired on June 3 (KBS)
Category: Romance
Estimated episode number: 100 x 40 minutes
Broadcast station: KBS2
Expected to air: June 3, 2019
Showtimes: 19:50 Korean time, Monday to Friday
Korean Drama airing in June can't help mentioning (태양 의 계절) A Place in the Sun, translating: The place where Anh Duong Soi Chieu revolves around selfish people who can use all tricks to gain the Yangji Group , a corporation that is the core of Korean economic history. Kim Yoo Wol (Oh Chang Suk) is an orphan and raised by adoptive parents. Yoo Wol works extremely hard and passes the CPA exam. He enjoyed the happy days with girlfriend Yoon Si Wol (Yoon So-Yi) but then he was harmed and almost lost his life. Luckily escaping death, Kim Yoo Wol took the alias Oh Tae Yang and went back to revenge on those who had harmed him.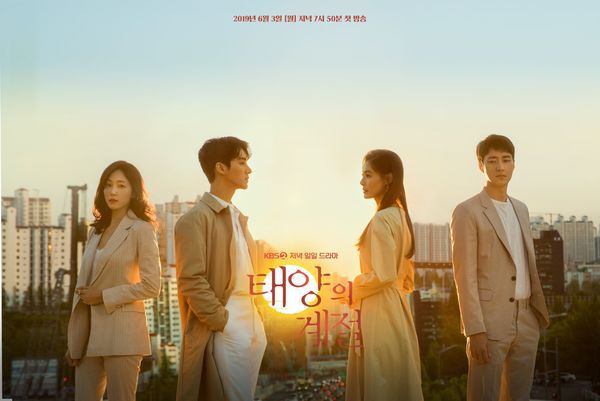 3. Perfume: Romantic comedy drama, aired on June 3 (KBS)
Genre: Romance, Fiction
Expected episode number: 32 x 35 minutes (2 episodes / day)
Broadcast station: KBS2
Expected to air: June 3, 2019
Showtimes: 22:00 Korean time, Monday – Tuesday
Perfume (퍼퓸) roughly translated: Perfume is a new Korean film that will debut in June in the fantasy romantic genre, about a middle-aged woman who has devoted her life to her family to see it collapses before the eyes and a man is not brave enough to find true love in his life.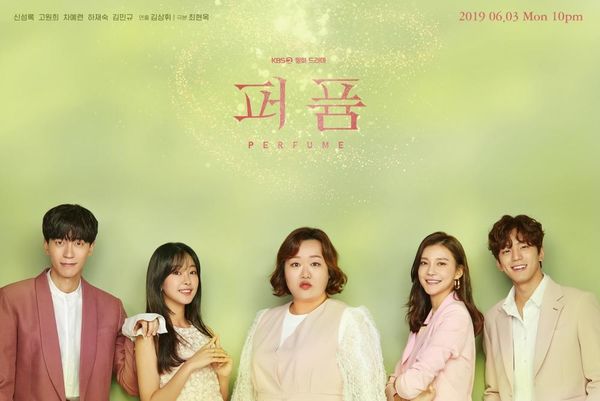 In the drama, Shin Sung Rok will play the fashion designer Seo Yi Do, the most famous guy in Kim Chi with perfect body, voice and face. However, he has more than 52 different obsessions and a total of 35 cases are allergic to everything around him.
Meanwhile, Go Won Hee will play the female lead Min Ye Rin, a middle-aged woman, who discovers a miraculous perfume that makes her look younger. After regaining her youth, Min Ye Rin can finally attend Seo Yi Do's fashion show and sign a top model company to become a celebrity.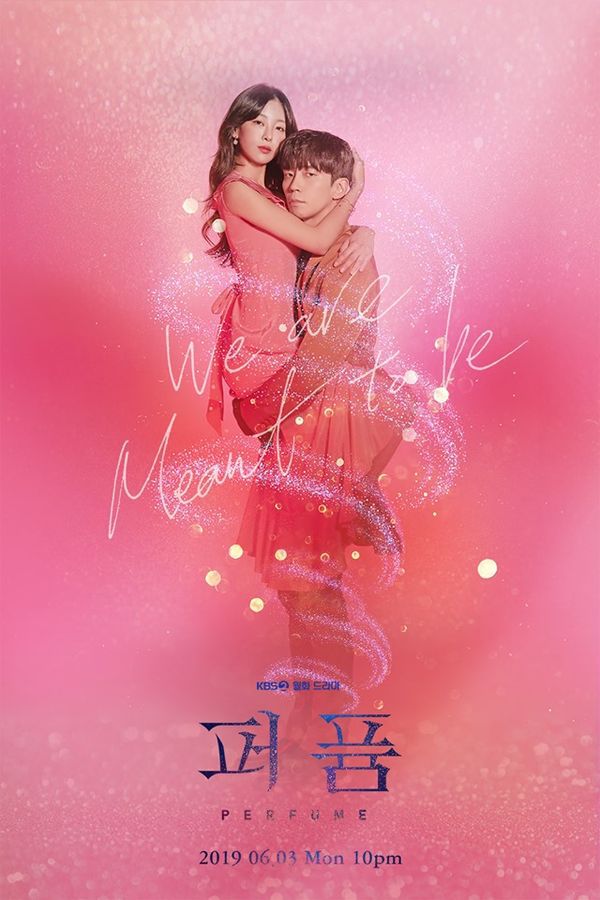 The drama is scheduled to air at 22:00, Monday and Tuesday every week on KBS, starting on June 3, 2019.
4.Investigation Partners Season 2: Investigation drama, aired on June 3 (MBC)
Category: Investigation, Crime
Estimated episode number: 32 x 35 minutes
Broadcast station: MBC
Expected to air: June 3, 2019
Showtimes: 22:00 Korean time, Monday – Tuesday
After the success of season 1, the movie Investigation Partners continues to return to season 2. In season 2 (검법 남녀 시즌 2) this forensic doctor Baek Beom (Jung Jae-Young) doubts Oh Man Sang's death. Baek Beom tries to discover the truth about whether Oh Man Sang really died. Meanwhile, Eun Sol (Jung Yoo Mi) has grown up from a rookie prosecutor and still works with Baek Beom. Because Ji Han (Oh Man Seok) is a prosecutor cooperating with Baek Beom and Eun Sol.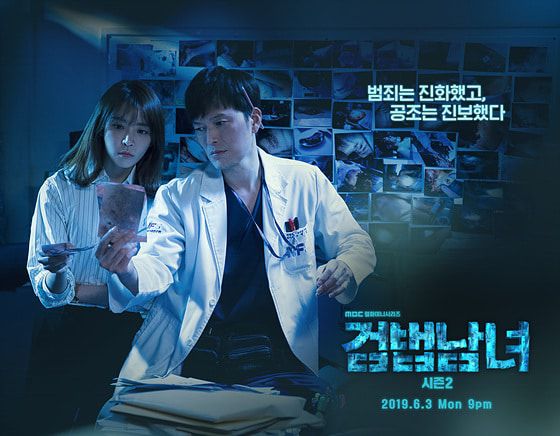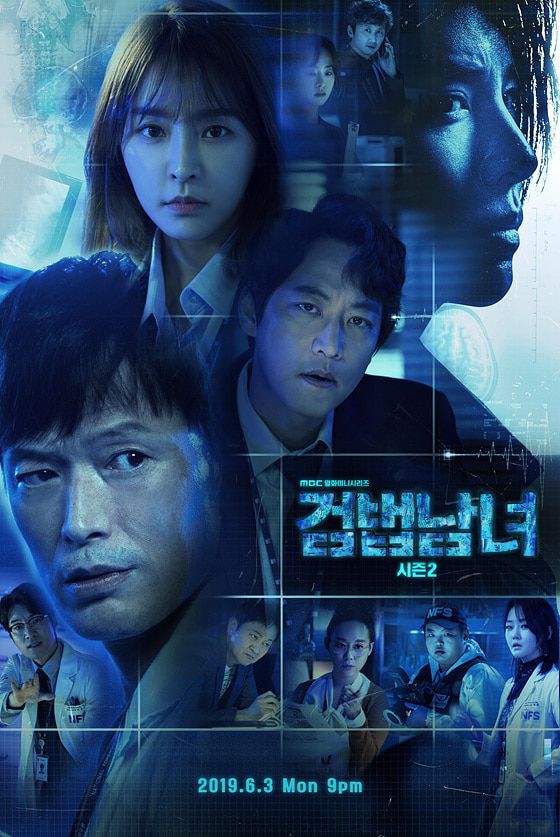 Investigation Partners is scheduled to air at 21030, Monday and Tuesday weekly on MBC, starting June 3, 2019.
5. Search: WWW: Broadcast on June 5 (tvN)
Category: Romance, Romance
Expected episode number: 16
Broadcast station: tvN
Expected to air: 05/06/2019
Showtimes: 21:30 Korean time, Wednesday – Thursday
Add this latest June movie of tvN cable to the audience: Search: WWW (검색어 를 입력 하세요 WWW).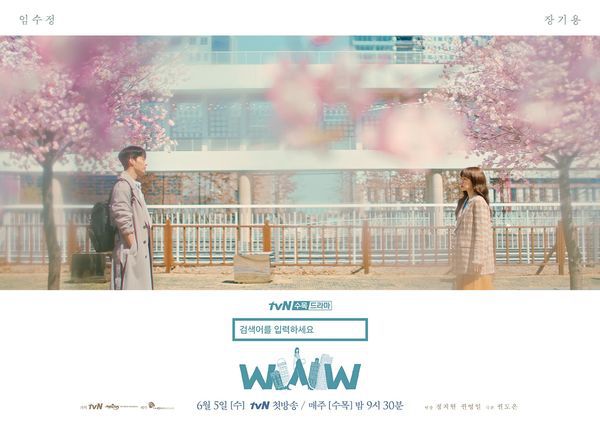 The drama revolves around Bae Ta Mi (Lim Soo Jung) as the director for a large web portal company. She is in her late 30s and quite competitive. With his ability, Bae Ta-Mi enjoys success. The methods that Bae Ta Mi used to win made her wonder if she was doing the right thing for her life or did she sacrifice too much of her personal life to succeed?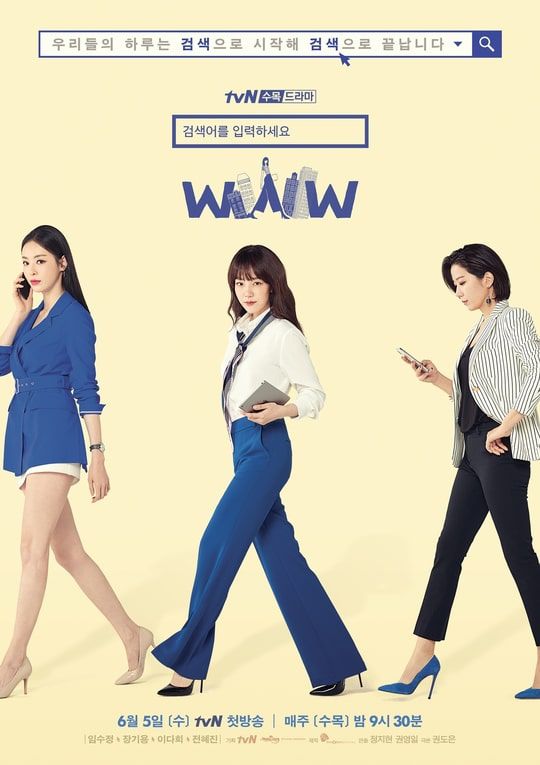 Park Mo Gun (Jang Ki Yong) is a man in his 20s and a talented composer. He created music for video games. Park Mo Gun meets Bae Ta Mi at an arcade. He loved her due to her competitive spirit.
6. Joseon Survival: A historical drama, aired on June 8 (TV Chosun)
Category: History, Fiction, Time travel
Estimated Episode Number: 20
Broadcast station: TV Chosun
Expected to air: 08/06/2019
Showtimes: 22:50 Korean time, Saturday – Sunday
Joseon Survival (조선 생존 기) Translation: Living in the Joseon Period tells about Han Jung Rok (Kang Ji Hwan) who is the top archer in the national team but now he does the delivery work to cover life. Lee Hye Jin (Kyung Soo-Jin) is his first love but they broke up. Lee Hye Jin now works at a rehabilitation health department. Both met again for the first time in 7 years.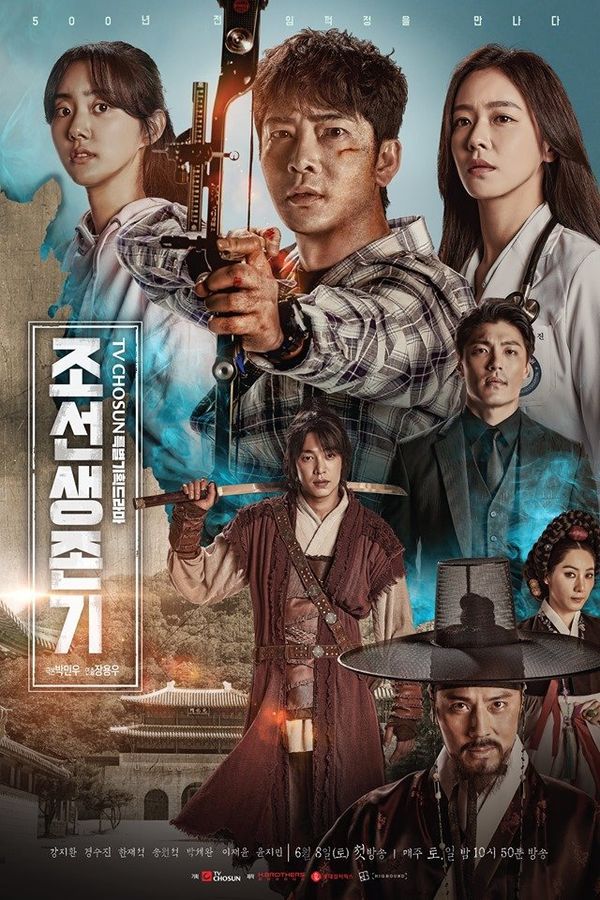 An unexpected accident caused Han Jung Rok to travel back in time to 1562. There, he met historical figure Im Kkeok Jeong (Song Won Seok). Im Kkeok Jeong is smart and handsome but is a butcher, the lowest class in Joseon. This meeting created miraculous events that occurred later.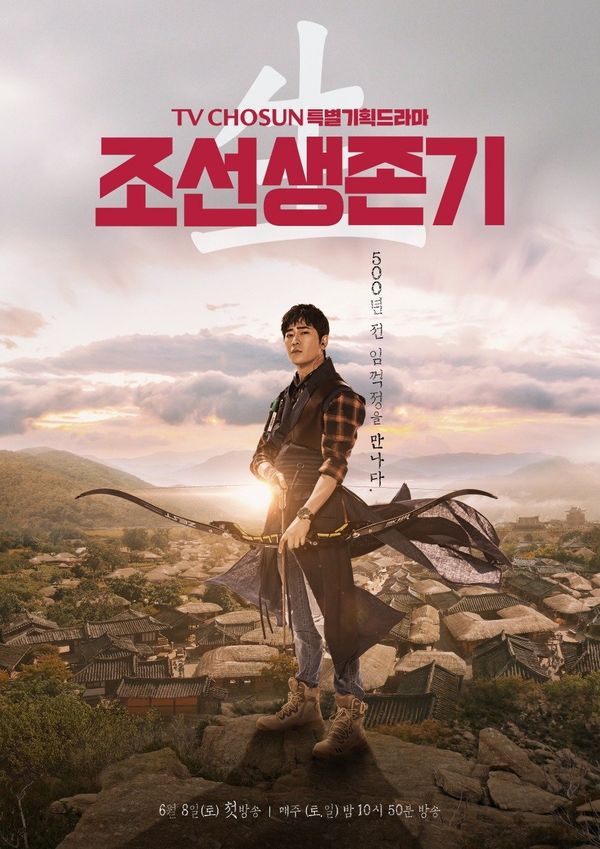 7. Advisor (Aide): Political theme drama, aired June 14 (JTBC)
Aide (보좌관) the previous name Advisor tells the story of world-controlled politicians. Behind the talented face, building trust in the eyes of the public is a bad habit. The story becomes more intriguing when they go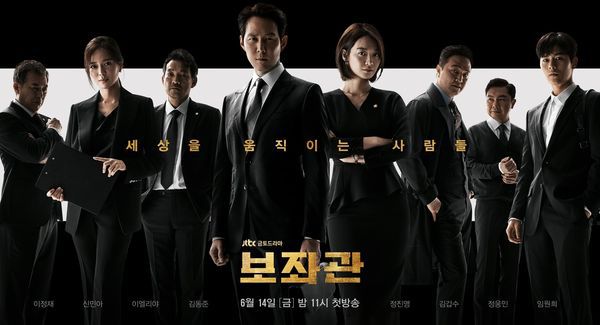 Jang Tae Joon (Lee Jung Jae) graduated from Korea National Police University and worked as a detective. He wanted more power and decided to work in Parliament. Now, he is the main assistant of MPs for a 4-year term. Jang Tae Joon has great intuition and judgment, a focus towards victory, perseverance in finding other people's weaknesses and the ability to come up with the right solution. He was able to reach the legislator position but Jang Tae Joon had higher ambitions.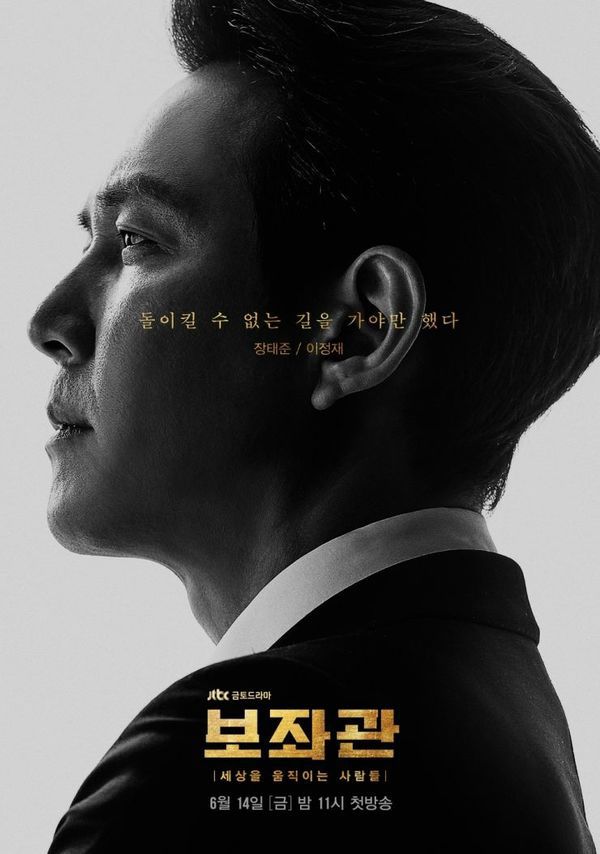 Meanwhile, Kang Sun Young (Shin Min A) is a first-year legislator elected through representation and a political party spokesman. She worked as a lawyer and organized a news program before becoming a legislator. Kang Sun Young is ambitious and does his job well. Kang Sun Young has an awkward relationship with Jang Tae Joon when he is the main assistant for the opponent of a senior senior, who has led her to become a legislator through representation.
The film is scheduled to air on Friday, Saturday and Saturday every week on jTBC, starting June 14, 2019.